Caribbean

Sea and Gulf of Mexico
The Caribbean Basin covers approximately 3 million square kilometres and stretches in an arc of more than 4000km from Jamaica, near Cuba and Haiti, to Trinidad near Venezuela
Security Environment
Maritime security in the Caribbean Sea receives far less attention, in contrast to other regions. However, by virtue of its geographic proximity to the US, it offers a potentially attractive staging area for drugs and weapons trafficking and terrorism. The Caribbean is sometimes referred to as the third border of the United States. Piracy has also been a long-standing issue in the Caribbean Sea dating ack to the 1600s.

Maritime security challenges in the Caribbean Sea are wide ranging. They include drug trafficking (Washington's primary concern), weapons and human trafficking, illegal fishing, and piracy. battle to interdict the endless flow of narcotics from producer nations in Latin America through the Caribbean to consumers in North America and Europe.

Policing the Caribbean Sea is a challenge for regional navies because of limited defence budgets, inter-state tensions, and transnational crimes. In recent years, however, some Caribbean countries have taken steps to upgrade and expand their maritime fleets, including the Bahamas, Jamaica, and Barbados who have expanded their patrolling capacity. And yet most Caribbean nations do not have the resources to act beyond their immediate territorial waters. Indeed, most countries in the Caribbean rely on extra-regional allies for donations of equipment and support. It has been repeatedly advocated that greater regional cooperation and interoperability would improve maritime security in the region and reduce the region's dependence on SOUTHCOM and the U.S. Coast Guard. Increased funding for new aerial and naval platforms would be an important step, given the size of the Caribbean.

Piracy has been increasing in the Caribbean Sea in recent years, with anchored yachts the primary target for attackers. Other maritime security incidents have involved tankers and fishing vessels. Many of these incidents occur off the coasts of Belize, Colombia, Venezuela as well around the islands of Grenada, Saint Lucia, and Saint Vincent and the Grenadines.
Latest Gulf of Mexico and Caribbean Security News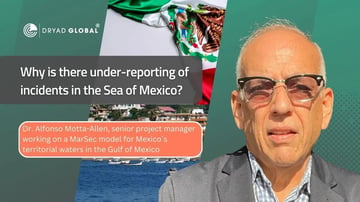 In 2022, the Gulf of Mexico faced increased maritime security concerns, particularly in the Campeche Bay region. The rise in piracy incidents targeting static platforms, offshore supply vessels, and t...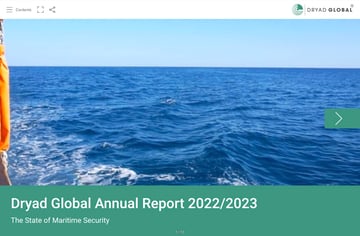 Dryad Global's Annual Report 2022/2023: The State of Maritime Security is released today. Inside you'll find the latest intelligence on analysis on the Gulf of Mexico, Libya, Ukraine, South East Asia,...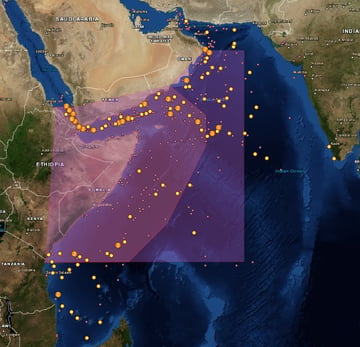 The answer to that question really depends on the sector of oil and gas where you work, Dryad Global Chief Executive Officer Corey Ranslem told Rigzone. "If you look at the oil rigs then it would be t...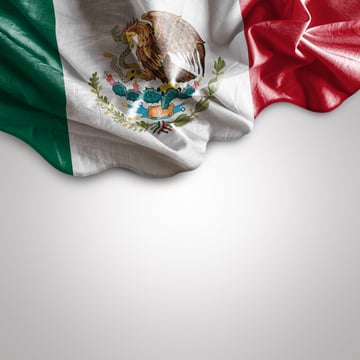 A recent spike in thefts from shallow-water oil platforms and support vessels in the heart of Mexico's offshore oil and gas industry has worsened delays and economic losses for both state-owned Pemex ...